Tuesday 06 Dec 2022 ▪ 2:00 pm ▪
3
min read – by
Mikaia ANDRIAMAHAZOARIMANANA

Stripe recently developed a solution that will allow Web3 developers to easily manage their assets without having to go through crypto exchanges. Its customized widget can be easily integrated with DEXs, NFT platforms, dApps and all kinds of cryptocurrency wallets.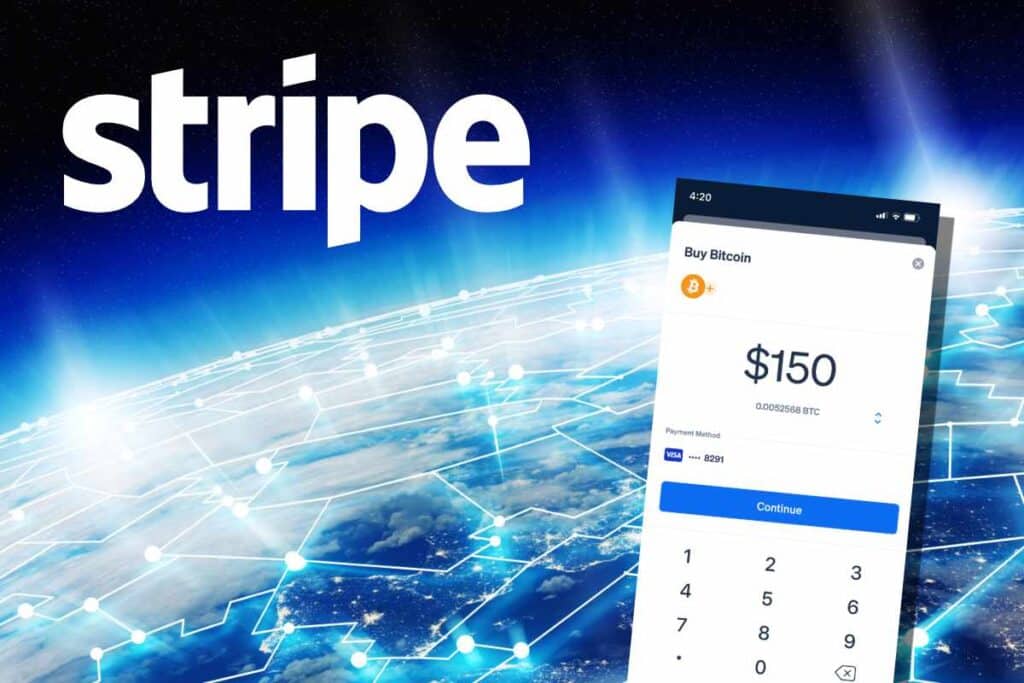 Stripe, for simplified cryptocurrency management
" Introducing a customizable and embeddable fiat-to-crypto on-ramp. »
To see his article dated 1er December, recent events in the crypto-sphere have not dampened Stripe's enthusiasm in any way. The payment giant even took the opportunity to present a solution tailored to Web3 developers holding non-custodial wallets.
More optimistic than before, Stripe has clarified that this fiat-crypto conversion ramp will be able to eliminate the complexity encountered by developers in terms of KYC, transparent payment experience when using their Web3 applications.
" onramp is a customizable widget that developers can embed directly into their DEX, NFT platform, wallet or dApp. Stripe handles all KYC, payment, fraud and compliance operations, eliminating the need to integrate multiple third-party services said Jennifer Lee, product manager at Stripe.
For simplicity, Stripe has shared 10 lines of code with which developers can integrate this new feature.
At this time, the new ramp is only available to US customers. However, Stripe promises to extend this widget to other users.
According to TechCrunch, this fiat crypto widget from Stripe is similar to solutions already created by ZenGo and Argent. MoonPay and Ramp support multiple fiat currencies and span over 150 countries. Both also empower its customers with smoother transition experiences between properties.
Of course, MoonPay, Ramp, and Stripe charge percentages on card payments or bank transfers. Regarding Stripe's widget, the client nevertheless has access to more transparency during the conversion of assets.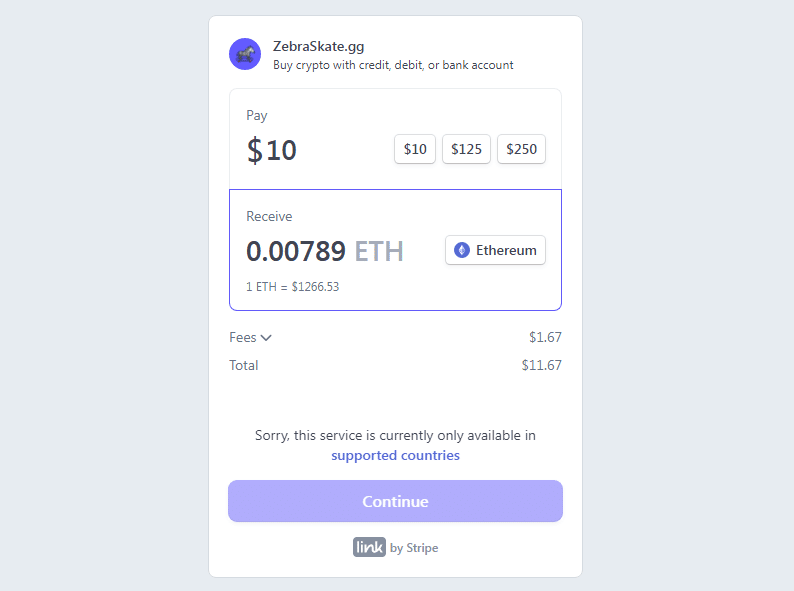 Stripe said to himself " passionate about the future of crypto and Web3 ". Years of experience have effectively enabled him to optimize the fiat-to-crypto conversion through this device. In any case, those who intend to integrate this onramp will certainly be entitled to many advantages Among other things, they will be able to make non-stop NFT purchases on Magic Eden, easily recharge Ethereum through Argent or earn income on the Audius music streaming platform.
Receive a news digest of the world of cryptocurrencies by subscribing to our new service at newsletter daily and weekly so you don't miss any important Cointribune!
The blockchain and crypto revolution continues! And the day the effects are felt in the World's weakest economy, against all hope, I will say I relate to it.