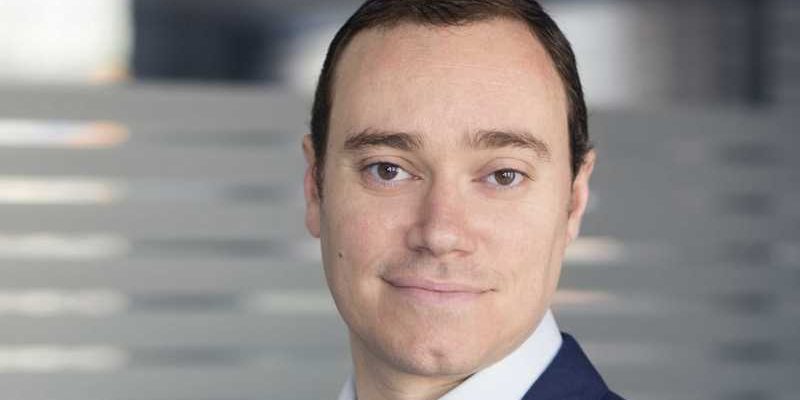 Ferdinand Tomarchio, digital, data and IT director of Monoprix and digital director of the Casino group
Acculturate the content, try online sales and deal with the saved customers NFT… Monoprix launched in 2022 many Web3 experiments. OTHERS use case is the imagination, which does not go too fast to don't lose the customer. Interview with Ferdinand Tomarchiodigital, data and IT director of Monoprix and digital director of Casino group.
Monoprix explores the uses of NFT and their democratization of consumers. In April, the retail brand launched its first collection of non-fungible tokens. For this 100% online operation, Monoprix teamed up with two creators: pastry chef Yazid Ichemrahen and designer Vincent Darré.
ACCORDING Ferdinand Tomarchiodigital, data and IT director of the company, "it's a question of stepping into this universe. Inside, not everyone knows what an NFT is and only a few geeks have a crypto wallet like a Metamask. »
NFTs are a democracy for customers and employees
"We're done NFT like Monoprix ", he continues. So this means a direct link to the world of retail and the products sold by the brand. The purpose is to democratize the content, but also the consumers through " facilitating access to NFTs for our customers ".
The result is a website that includes "digital codes" and allows Internet users to mint tokens. This online course is an opportunity for Monoprix to present the principles of NFTs and the process of creating these tokens.
Then pay users who are interested in buying these NFTs (in Ethereum standard) to create a wallet Metamask for storing these digital assets. This step is always a technical barriers to adoptionwhich Monoprix ignored, however, for this first experiment.
The purpose is to involve our customers, our creators, but also our partners. I have organized several meetings on the subject of NFTs to describe them and detail how they work. I also do this work with the legal department when writing T&Cs is required. And usually, my interlocutors start from scratch. We had to change many processes in the company. And it's exciting", confirms Ferdinand Tomarchio.
Web3 startups to design simple journeys
After this "relative success", the Casino Group and Monoprix therefore decided to continue their experiments, but this time through land actionsthat is to say to shops. In July, the brand organized workshops in one of its stores. It also set up ephemeral NFT corners with terminals in some stores.
This second stage aims "to continue the democratization of NFTs by bringing our customers in contact with these products in our stores. For this new phase, Monoprix this time decided to hide the underlying technological complexity by designing purchase channels.
This obstacle has been removed thanks to the partnership with Web3 startups, the RudeKidz NFT Collection, TAG PROPERTY for the design of the terminals and the course. So farewell to Metamask, replaced by a custodial digital wallet embedded in the mobile application.
In-store culture workshops are prepared and conducted by Cyrus, a digital and data consulting firm. This operation makes it possible to sell NFTs, but not so much during the sale made on the Internet. However, the ambition is more than a pedagogical and experiential goal
Trying to use NFT: almost a duty for Monoprix
The digital director drew one positive balance, especially in terms of image. Monoprix was able to show consumers its ability to accept new technologies and uses.
In these tests, we are not looking at this stage to create a new line of income. The purpose is to experiment, and also to embody the image of a brand that comes to democratize new trends, in our product lines and commercial use. And NFTs are one of them. "
"It is almost a duty for a brand like Monoprix to take an interest in the use of NFTs and to test. We remain humble in the short term, and do not yet have more ambitious ambitions on our road map, such as implementing job interviews in the metaverse, for example. We are more humble," continued the leader.
Learn inside, test online sales and deal with customers in-store with NFTs… Monoprix is ​​growing to maturity in Web3. And the company takes advantage of this acquired experience to implement other projects at the group level. the New Cellarwhich specializes in wine, also has the right to experiment with NFT, which has a direct link to physical products.
From Wine to Loyalty Tokenization
Through "this most retail case of all", the company offers in-store and online to acquire NFTs. Tokens correspond to a title of title of great vintages sold at La Nouvelle Cave. These NFTs can be converted by owning the associated wines, transferred, sold secondary or stored.
These projects are part of a series of tests that bring the retail world closer to NFTs, but also to our customers, who we took by hand to discover NFTs", summarizes Ferdinand Tomarchio.
" We can go too far, too fast, too hard, but I think we'll leave our customers on the sidelines.e," he explained. So Monoprix prefers to develop in stages, and acculturate internally and externally to match the maturity level of consumers.
What now in 3rd step for brand ? The initiatives have not yet been conceived. In a future exercise, the manager of Monoprix imagines, for example, an in-store test around a digital product that is useful to the customer. the tokenization applied to loyalty also interested in the retail sector.
A Bored Ape future used in retail?
The "success" of wine associated with NFTs also makes it possible to imagine partnerships based "on Monoprix's knowledge of the environment of creation and luxury. […] Maybe Monoprix can make Bored Ape in store. "But not in the next few months. Emergence of new use cases will take time, especially to improve the skill level of the teams.
The next use case we will try will be successful only if it is worn by people whose first appetite is NFTs and Web3″, as Ferdinand Tomarchio.
The adoption of tools and technologies, such as crypto wallets, takes time and achieving a sufficient level of democratization. The installation of an ecosystem of startups is also necessary to facilitate use and it can be, why not, as simple as contactless payment.
catheter Corners.fr to TwitterLinkedIn, Facebook hope wire so as not to miss