A job protection plan – The number of deletions of crypto businesses continues to increase as long as it lasts bear market. Not a week goes by without a new announcement, and today is Dapper Labs which had to part with some of its employees. This NFT giant has suffered from a very bad economic situation, which even its popular games, such as NBA Top Shot, unable to pay. We have reviewed the latest information.
Dapper Labs is reluctantly downsizing its staff…
The founder and CEO of Dapper Labs, Roham Gharegozloumade a point of talking himself to his staff about restructuring continued his teams. Many rumors are already circulating in the microcosm of North America about the removals of the creators of CryptoKitties. And in the end, it was all proven. From Vancouver, the company's headquarters, the CEO made a point of clarifying some points in a letter sent to his staff:
"We know that Web3 and crypto are the future of many industries (…), but the current macro environment means that we do not have full control over time. These staff reductions are the last thing that We want to do it, but it's necessary for the long-term health of our business and our communities."
The number of people affected by the restructuring has not been officially given, but it is known that it is 22% of the staff and that was announced by Dapper Labs 613 employees, not long ago, it provided approx 134 people on the tile.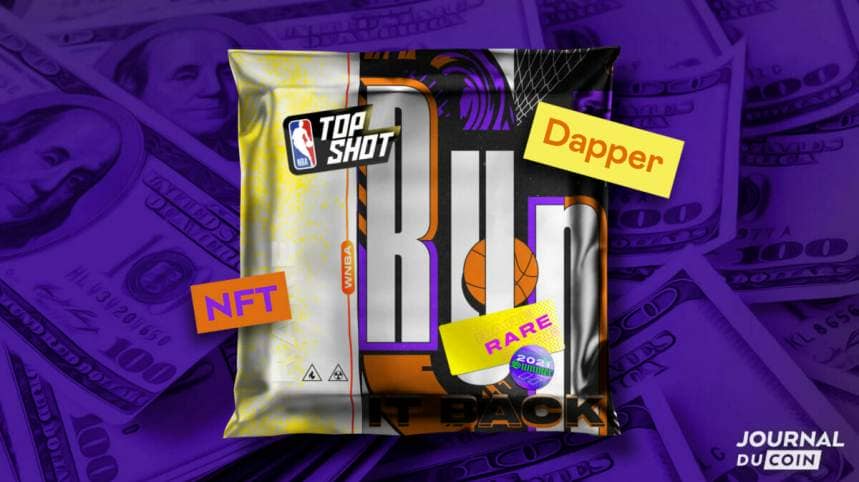 >> Sweating for the security of your cryptos? Enjoy a 10% discount for the purchase of a Ledger Nano S or Nano X key (commercial link) <
…in the midst of an NFT and crypto market that has been slow for months
These removals come as trading volumes of NFT there decreased about 90% in one year, according to various on-chain data specialists. And inevitably, Dapper Labs suffered like other specialists in the sector. Especially since the company generates most of its revenues from collections of world-famous NFTs, such as NBA Top Shot and CryptoKitties.
Roham Gharegozlou nevertheless tried to reassure his staff, observers and investors with positive statements about the future:
"We're builders with a mission that's more important than ever. Putting a Web3 wallet in every pocket is how we empower the next billion users and the creators who serve them to take control of their own digital worlds. »
Difficult exercise for these companies to Web3 rather than crossing it winter crypto after reaching those heights just one year ago. The huge influx of new money made it possible to hire staff and launch many projects that are now largely at a standstill. We also think that the giants of the sector are safe from such mistakes, but we know that even Meta has to share some of its employees.
Take advantage of the opportunities to buy cheap cryptos that the market offers us! And, to secure your assets, invest in a Ledger key, world leader in personal wallets. To preserve your purchasing power, take advantage of a 10% offer on your Nano S or X ledger (commercial link).