As cryptocurrencies develop, investors are looking for new ways to generate income. One such method is crypto CFD trading. The day trading strategy (or session speculation), from the stock exchange, is now available in the crypto market. In fact, crypto CFDs are almost similar to day trading except that they are based on cryptocurrencies rather than fiat currencies.
True, the Crypto CFDs more complex than traditional spot trading. That said, they can be very profitable if you know how to use them. In this guide, we explain everything you need to know about trading crypto CFDs as well as how it works.
Contents
What are crypto CFDs?
How do crypto CFDs work?
What are their advantages?
What are their disadvantages?
Crypto CFD trading vs crypto trading on exchanges
CFDs vs. ETFs
Comparison of different crypto CFD platforms

eToro
Pepperstone
More than 500

CFD trading takes practice and patience
What are crypto CFDs?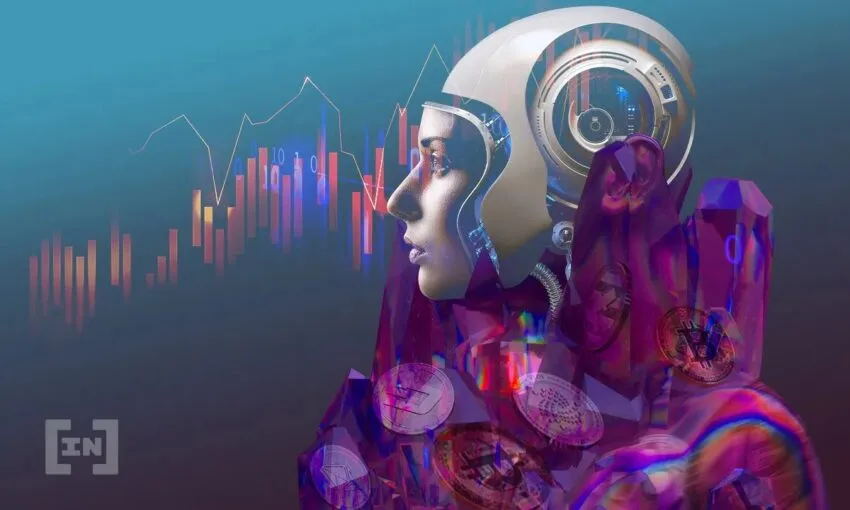 Crypto CFDs offers the possibility of generating interesting income by predicting the future movements of some cryptocurrencies, without having to use a large part of your capital. However, like traditional CFDs, Crypto CFDs are not without risk. This is mainly due to the fact that even if you don't need any down payment, you still have to pay for losses.
Like traditional CFDs, this type of trading allows traders to take advantage of market fluctuations. CFDs or "contracts for difference" allow you to make predictions or estimate the future price path of a given crypto asset, for example Bitcoin. All with a relatively low initial cost.
In short, CFDs are contracts that pay the difference between the opening and closing prices. As such, the trader must correctly predict when the price will move. If the transaction results in a loss, he must pay the loss.
How do crypto CFDs work?
the crypto CFD tradingrefers to the action in which a trader makes predictions about the price movement of a cryptocurrency.
Usually, the trader must deposit a small percentage of the asset's value as collateral for the transaction. For this type of trade, cryptocurrencies can be traded in parallel. Here are the token pairs you can use:
This list of trading pairs may seem limited to you, but remember that the potential for profit is still significant. For someone who is taking their first steps in crypto CFD trading, it makes more sense to use only one or two trading pairs, before being able to try other combinations once the basics of this activity are assimilated . .
What are their advantages?
1- Crypto CFD trading gives you offers the opportunity to generate income without investing a fortune. In addition, the ability to use only a small percentage of the asset value in trading is a real advantage. This is especially interesting for those new to CFDs.
2- The possibility to choose the properties you sell gives you control and insight into strategies which is best for CFD trading. Therefore, you have a high chance of generating good returns.
3- Although this seems like a disadvantage, the extreme volatility of crypto assets offers many opportunities for gains. This is an element that you need to know and master before investing large sums Crypto CFDs.
4- The short term nature of the transactions of Crypto CFDs means there is less trust in crypto assets that perform well in the long term, like what happens when you keep your tokens instead of selling them. So, assuming you are successful in your trades, have more opportunities to make a profit before the asset's value drops again.
5- Unlike CFD trading in the stock market, no time limit for the transactions you make. Stock markets around the world have limited trading hours. Cryptocurrency trading can happen at any time of the day and not really close.
What are their disadvantages?
1- Crypto CFDs are extremely volatile. Thus, you have as many chances to lose money as to gain it.
2- Bet everything on one or two cryptocurrencies, instead of a diverse portfolio, will reduce your chances of winning. Putting all your eggs (or tokens) in one basket is not conducive to long-term success.
3- Despite the potential for high returns, they Crypto CFDs comes with costsoften higher in percentage terms than other types of crypto or other investments.
Crypto CFD trading vs crypto trading on exchanges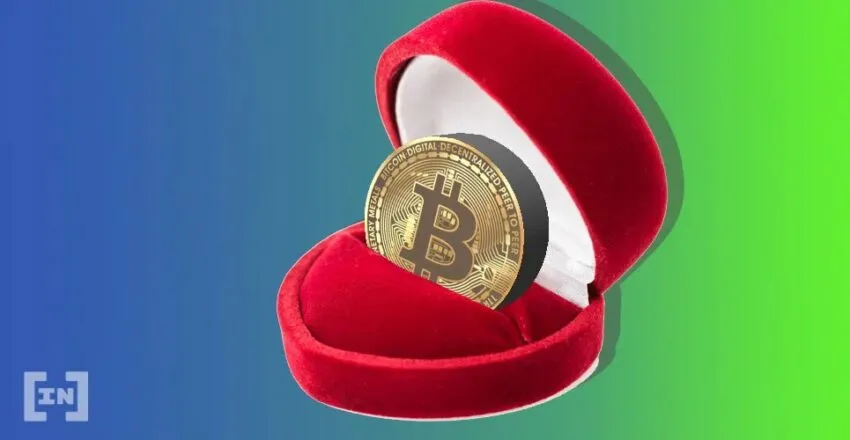 Now you might be wondering what are the advantages of trading crypto CFDs over trading on a normal exchange? The answer is that although they carry a lot of risk, their main advantage is that transactions and price fluctuations happen instantly. This is different from the lengthy process involved in buying crypto on a spot exchange. In addition, they allow you to generate income almost immediately, provided of course that you know the right purchase option.
However, the downside is that if a user suffers a loss, they must pay the difference, unlike other trading methods, which allow you to wait for the price to rise. This is one of the many risks you take when trading crypto CFDs. But with a little practice, you can minimize these risks.
CFDs vs. ETFs
There are many differences between CFDs and ETFs, especially when it comes to risk. In effect, CFDs fall into the category of speculative trading, based on market trends and trader sentiment. On the other hand, ETFs (exchange traded funds) the properties you can invest in and who hold shares in certain companies.
Some ETFs can be very focused on one company, which can lead to extreme movements in the value of your portfolio. However, the possibility of investing in several companies contributes to a more diversified portfolio, and increases your chances of winning.
On their side, CFDs give you the ability to determine which companies you invest in, depending on your personal judgment. This allows you to be more selective about what you think will pay you the most, whether or not it works.
Comparison of different crypto CFD platforms
In the UK, there are many laws that prohibit the sale of crypto CFDs. However, in other countries you will find platforms that are ideal for this type of trade. Here are some of the most used platforms for CFD trading.
1-eToro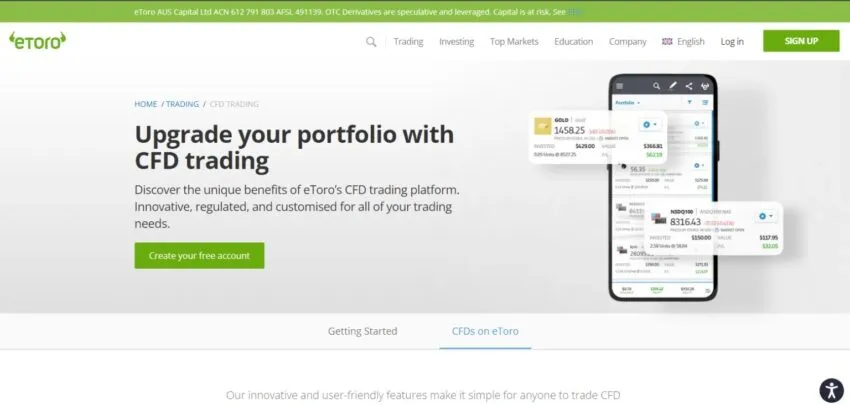 eToro is one of the most comprehensive platforms for any type of crypto or traditional trading. As such, it is more focused on crypto CFD trading, rather than spot trading. Hence the platform offers CFDs based on 17 different assets, including Bitcoin, XRP and Dash. Known for offering "zero commission" trades, eToro offers crypto CFDs at a relatively low cost.
The only catch is that eToro doesn't have a desktop version, and hasn't for seven years. However, you can place CFDs in a web browser or in the platform's iOS and Android apps. With a clean and simple interface, eToro is a great choice for traders of all skill levels.
2-Pepperstone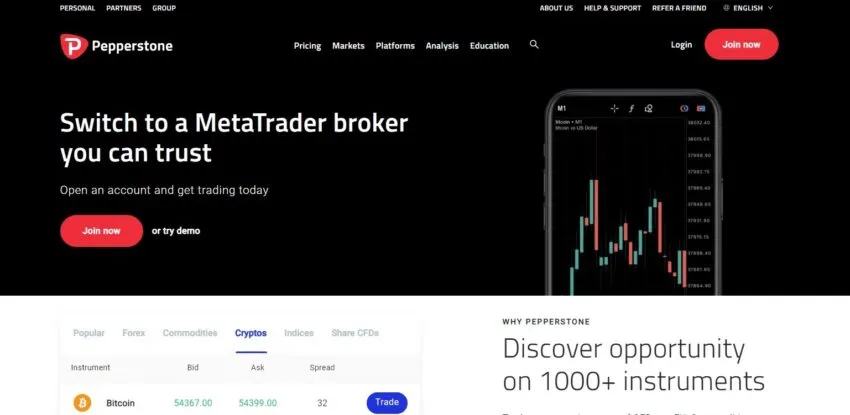 Pepperstone is not a well-known platform. However, it offers its own support software dedicated to traders from all walks of life. It also allows to create crypto CFD trading with twelve different cryptocurrenciesas well as three of its own signs.
Its software range, which includes MetaTrader 4, MetaTrader 5 and cTrader, meets all CFD trading needs. For example, while the two MetaTrader software correspond to different skill levels, cTrader trades automatically for you.
3-More than 500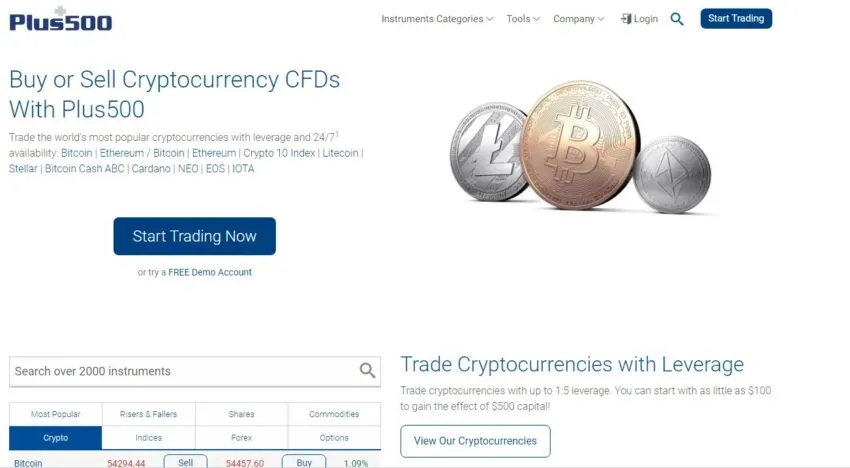 Plus500 combines most of the advantages of the other two platforms, while offering a wider selection of cryptocurrencies to do business (13 to be exact). Its "Crypto 10" index is the benchmark for crypto indices. This is the crypto equivalent of the US "S&P 500" stock index.
In terms of fees, Plus500 also does not take commission which means the trading fees are very low. If you are looking for flexibility, Plus500 is the platform for you.
CFD trading takes practice and patience
Admittedly, trading crypto CFDs is high risk. However, if you are patient and take the time to learn it, you will get a lot of benefits from it. Of course, not everyone succeeds the first time. That said, choosing the right platform for your strategy, this activity can give you more than spot trading or hodling.
That said, crypto CFDs are not for everyone. If you're not sold on the concept or can't stand the risk, you're better off opting for other crypto trading methods. This will help you learn the ropes before taking the risks associated with CFD trading. Now it's up to you to judge. However, remember that crypto CFDs can be a great opportunity to earn money while learning more about trading.
Disclaimer
All information contained on our website is published in good faith and for general informational purposes only. Any action taken by the reader based on the information on our website is at his own risk. In the Learning section, our priority is to provide high quality information. We take the time to identify, research and create educational content that is useful to our readers. To maintain this level of quality and continue to produce valuable content, our partners may pay us a commission for placements of our articles. However, these commissions do not affect our processes for creating objective, honest and relevant content.