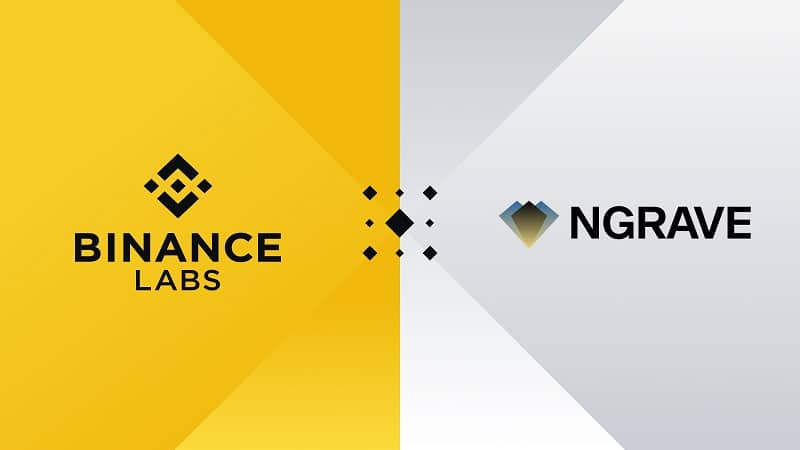 While the bankruptcy of crypto exchange FTX led many Bitcoin (BTC) and cryptocurrency holders to repatriate their tokens to a secure wallet like Ledger Nano X, Binance Announces Strategic Investment in Secure Crypto Wallet Maker NGRAVE.
Beyond this strategic investment, the amount of which was not disclosed in the official press release, Binance Labs, the investment arm of the crypto trading giant, also indicated that it will lead the next type of collection. A series for NGRAVE.
Like its competitor Ledger, the world leader in secure crypto wallets, NGRAVE also offers secure crypto hardware wallets whose NGRAVE ZERO with the highest security certification EAL7.
Faced with the risk of losing your cryptocurrencies if a crypto exchange goes bankrupt or if it is hacked, it is actually advisable to store your crypto funds in a secure hardware crypto wallet that is not connected to the internet .
Keeping BTC and cryptocurrencies in a secure wallet will protect them from hackers and hackers.
A secure hardware crypto wallet of Ledger or NGRAVE type thus makes it possible to keep your private keys offline to secure your digital assets (crypto-currencies and NFT).
Orders for secure crypto wallets have exploded in recent weeks, so Binance seized the opportunity to invest in this booming industry riding on the growing adoption of cryptocurrencies among the public.
He isco-founder of Binance and director of Binance Labs, said:
"Security remains one of the biggest barriers to crypto adoption. Self-custodial wallets are one of the most secure methods of storing digital assets and through our investment in NGRAVE, we aim to continue to support the new startups that improve user security. »
Ruben Merre, co-founder and CEO of NGRAVE, commented:
"Our goal has always been simple: we want to make the crypto world a safer place for everyone. Our mission is to empower people to protect their wealth, so they can live the life they want . As the world of crypto continues to evolve, we are excited to build with and alongside Binance Labs to give us all peace of mind."
An announcement that comes as the crypto sector fears the fallout of other companies involved in the FTX ecosystem.
An uncertain Bitcoin price trying to resist the shock wave caused by the fall of FTX, BTC price is currently around $16050click here to follow the BTC course live.
If you want to know more about Ledger crypto wallet: click here.
Follow Crypto Tips on Telegram, Facebook and Twitter.
ALSO READ: