Some 43% of Britons believe that the metaverse will eventually lead them to the Matrix. Described in the action movie "The Matrix", the latter refers to "a simulated reality created by sentient machines to comfort and subjugate the human population".
The metaverse is considered "the next evolution of social technology and the successor to the mobile Internet". But, according to a new survey of 2,000 people by Fair Betting Sites, a significant portion of Britons believe that adopting it will bring them into the matrix. The concept appears in the 1999 sci-fi action film, "The Matrix", with actor Keanu Reeves.
The metaverse is described as a technology that bring people together. But 41% of the respondents thought so not good for humanity. However, 30% of them think that it allows us to meet people they would not otherwise meet.
Half of the respondents thought of the metaverse reduce data privacy and security. 45% of women said fear the concept in the metaverse and socialization, compared to only 36% of men.
Young Britons are more open to working and interacting with the metaverse than their older counterparts. "Gen Z" participants are more receptive to the concept. 37% are ready to live theirs working life in the metaverse.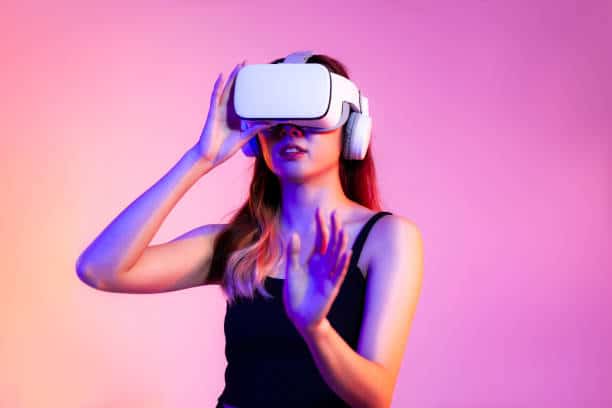 Harry and Meghanthe Duke and Duchess of Sussex, reportedly agreed to a deal with the metaverse platform pax.world launch a virtual world. The goal is to make their brand truly global.
"Meghan and Harry think they will have one even greater ability to spread their message if they are in the virtual world and the physical world," said an anonymous source quoted by the British site The Mirror. "They talked to different experts. And the point of view is that this is the next step for making their brand truly global ".
"We offer Harry and Meghan a piece of land pax.world world-class architects and the ability to collaborate, build, and connect with the world's leading architects," said Pax.world Founder Frank Fitzgerald.
"If they want to strike business and entertainment deals, position themselves as thought leaders and promote their philanthropic work, they should partner on a platform that shares their values ".
The Duke and Duchess join some celebrities and large companies that have already invested in metaverse real estate. To quote only Snoop Dog, PwC, JP Morgan, HSBC and Samsung, reports Forbes magazine.