Mon 05 Dec 2022 ▪ 9:00 am ▪
3
min read – by
Cédrick Aimé GUELANG OFALABEN

The developments of Metavers did not fail to seduce big bosses like Renault or the European Parliament. In fact, the European Union committed last October to a futuristic project, which will create a metavernse educational and fun. Unfortunately, the result is far from the goals set.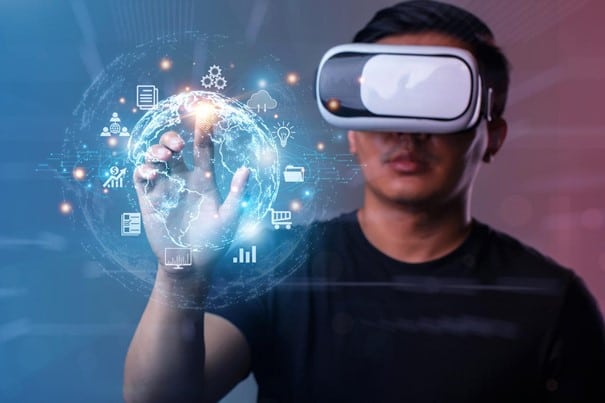 Although accessible for free, the European Union's metaverse platform has had a mixed reception. According to a spokesperson for the European Commission that oversees this project, the purpose is "to raise awareness of what the EU is doing on the world stage" to 18-35 years old. A strange and somewhat unusual project, even more so when you know that this target is always NEUTRAL and no interest through political issues. This flop was born of a somewhat controversial strategy and dubious options, such as robots in the form of a rubbery avatar, a giant statue consisting of a red man who launched a virus, apparently coronavirus. But above all the characters in the form of paper clips in bland colors dancing to a tune at home on an unattractive beach.
Among other activities that are in the metaverse project, there is accuracy the 3D island of fake cinema screens broadcast videos like the BELLA program. This is an EU sponsored program academic and professional fellowship between Europe and South America. Similarly, users have the right to a speech by Ana Moralesan engineer in Guatemala who proposed more environmentally friendly methods of agriculture.
Finally, we end up with an awareness of the creation of unusual waste carried by a robotic voice and a giant garbage bag.
In addition, the users of this metaverse are saddened by smallness of this universe that only offers six places to visit. It shows that curious Internet users will remain unsatisfied at the end of the expedition. "This place is so empty", launched an angry Internet user. For good reason, 90% of avatars are robots. And during the platform's inaugural gala on November 29, only 5 people attended, according to Chadwickcorrespondent of Devex Vince.
Conclusion
Simultaneously futuristic, playful and mystical, the European metaverse is a daring project worth 387,000 euros to the foreign aid department of the European Commission. It looks more like a flop than anything else and there are many reasons for this failure, including its merits. We cannot wait for the EU to rectify the situation by calling Chief metaverse officers of the risk experienced hack and scam.
Receive a news digest of the world of cryptocurrencies by subscribing to our new service at newsletter daily and weekly so you don't miss any important Cointribune!
PhD student in financial law and experienced SEO web editor, Cédrick Aimé is passionate about cryptocurrencies, trading, and more. He is a natural participant thanks to his articles on the daily blockchain revolution for the better democratization of DeFi.