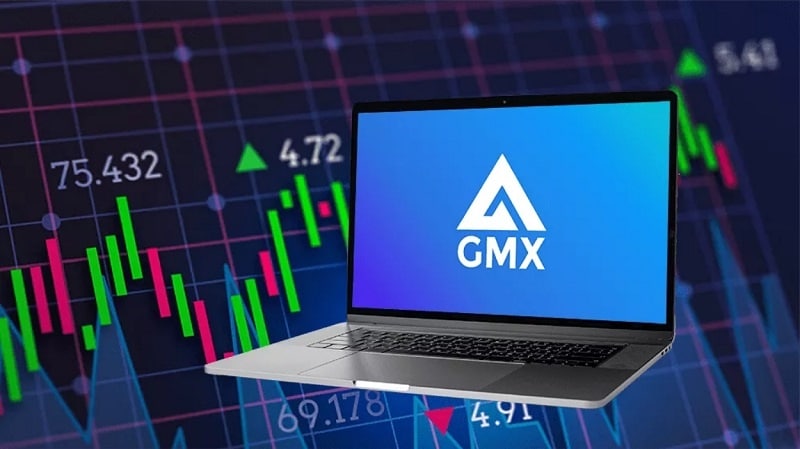 The recent bankruptcy of the centralized crypto exchange FTX has boosted the use of decentralized crypto exchanges such as Uniswap (UNI) or GMX.
New to the DEX market, GMX made a surprise the other day when it was one beat for the first time its competitor Uniswap in the amount of trading fees charged daily.
the On November 28, decentralized crypto exchange GMX actually generated $1.15 million in daily trading fees compared to $1.06 million for Uniswap on the same day.
A show that has the effect of making the GMX price hit $60 today on Binanceclick here to follow GMX price live.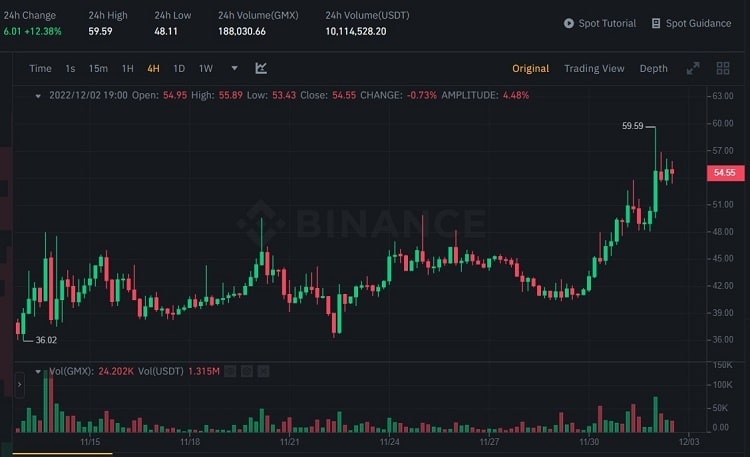 As a reminder, GMX is a decentralized crypto exchange, known as DEX, that offers crypto trading in spot mode as well as trading with leverage.
GMX crypto is the project's native governance utility token.
Arthur Hayes, co-founder of BitMEX, has invested millions of dollars in this cryptocurrency.

The growing popularity of the GMX token can also be explained by the fact that holding GMX tokens allows users of the platform to benefit from the reduction of 30% trade fee.
By using Uniswap's UNI token, traders have no discount on Uniswap trading fees.
Decentralized crypto exchanges are currently favored by users who are upset by the recent bankruptcy of FTX which has devastated many cryptocurrency holders and traders.
To complete its offering of services to the crypto community, decentralized exchange Uniswap has also recently integrated NFT trading into its platform, click here to learn more.
As for GMX, the increase in the price of its cryptocurrency illustrates the growing interest of traders for this new decentralized trading platform that seeks to catch up with the leaders of the sector.
If you want to follow the GMX token price live: Click here.
ALSO READ: