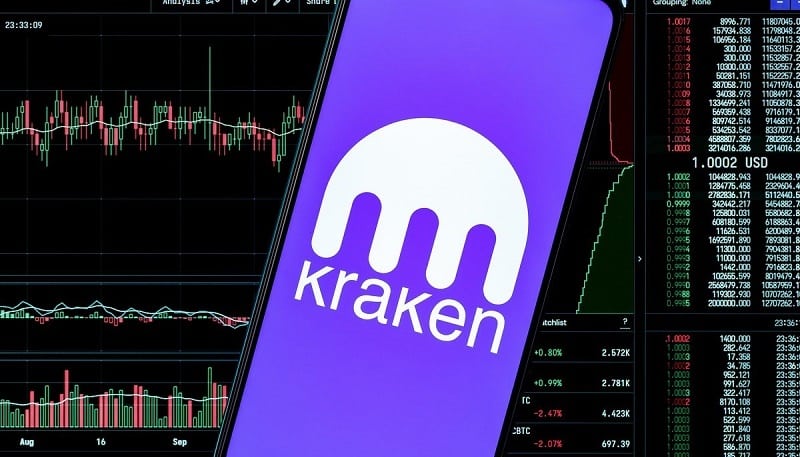 Also a victim of the harsh crypto winter that is currently heating up, crypto exchanges Kraken announced layoffs of 1,100 people, or 30% of its staff.
A major player in crypto trading, Kraken has also suffered the effects of a crypto trading sector whose activity has fallen sharply in recent months.
The recent bankruptcy of the FTX empire worsened the situation by encouraging users of crypto trading platforms to withdraw their funds to keep them in safe custody in crypto wallets such as Ledger Nano X.
In a Kraken blog post titled "Kraken Takes Steps to Weather the Crypto Winter," company CEO Jesse Powell explained why these layoffs were necessary:
"Today we are announcing one of Kraken's most difficult decisions to date. We are reducing our global workforce by approximately 1,100 people, or 30%to adapt to current market conditions.

We are very grateful for the contributions of those affected by today's announcement and will do our best to help them move on to their next opportunity. All affected Krakenites were notified this morning.

Why did this happen?

In the past few years, hundreds of millions of new users have entered the crypto space and millions of new customers have trusted Kraken during this time. We need to grow rapidly, more than tripling our workforce to provide these customers with the quality and service they expect from us. This reduction has brought our team size back to what it was just 12 months ago.

Since the beginning of this year, macroeconomic and geopolitical factors weighed on financial markets. This results in lower trading volumes and fewer customer sign-ups. We responded by slowing recruitment efforts and avoiding major marketing commitments. Unfortunately, the negative influences on the financial markets continue and we have exhausted the most desirable options to adjust costs to demand.

As one of the oldest global crypto exchanges, founded in 2011, we have successfully navigated many market cycles and our strategy has always included conscious cost and cost management. These changes will allow us to sustain the business for the long term while continuing to develop world-class products and services in selected areas that add the best value for our customers. »
Like many other companies in the sector such as NYDIG, Robinhood, Coinbase, Bybit, Huobi, Bitpanda, CoinFLEX, Blockchain.com, OpenSea, Banxa, Compass Mining, or Gemini, Kraken has also been forced to lay off staff in large numbers in order to ensure its survival during this crypto bear market that continues over time.
An announcement that is different from the world leader Binance, which on the contrary continues to rent, in France and the rest of the world.
Binance, which recently acquired the Japanese crypto exchange Sakura Exchange BitCoin (SEBC) to quickly establish itself in the Japanese crypto trading market, click here to learn more.
follow us on Telegram, Facebook and Twitter.
ALSO READ: